Go Easy On Yourself: 4 Tips to Help You Do What Matters In A Self-Kind Way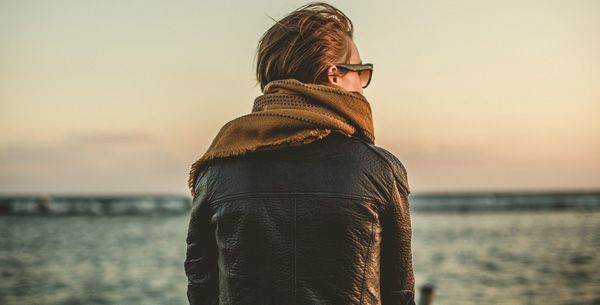 As your self-esteem goes down you'll feel less motivated to tackle the tasks and projects in your life. As the fun and excitement goes out of many of the things you do procrastination tends to become more and more common.
Plus, the work you put in becomes less energetic and focused and so the results aren't that good anymore either.
I used to take the harder and harsher path. It did help in some ways. But it wasn't worth it.
So what can you do if you feel that you are maybe too hard on yourself or you beat yourself up quite often?
Here are 4 tips that helped me to become kinder towards myself, to get more of the most important things done and to feel better about myself and my life.
1. Remind yourself of the negative effects of this attitude.
To just remind yourself of how damaging being hard on yourself has been is in my experience a very effective way to replace the old habit with going easier on yourself.
2. Go for more human and smarter standards for yourself.
Movies, books and the people around you may push standards on you that are just pure fantasy or some kind of perfect dream.
But life is life, not a fantasy or dream and to set such extremely high standards that no one can live up to just leads to what you may see as failure and disappointment in yourself and in your life.
Instead, relax a bit and accept that everything and everyone has flaws and things don't always go as planned.
Accept that you can still improve things but they will never be perfect.
And realize that you won't be rejected if things or you aren't perfect. At least not by reasonably well-balanced human beings, like most people actually are in reality.
3. Focus on the positive and helpful feedback in setbacks.
It is very common to be hard on yourself when you make a mistake or fail.
But it is also a very destructive habit because it can magnify one such event into something that makes you feel depressed for days or weeks or makes you quit altogether.
So when you are hard on yourself for a failure or mistake then relax a bit and go a bit easier on yourself. Remind yourself of why this is a much better strategy to keep the motivation and self-esteem up.
4. Celebrate your small steps of forward.
If you are in the habit of only celebrating when you reach a big milestone or a perfect moment or two then you may lose your motivation and feel like you are never happy or arriving where you want to be.
So make a habit of celebrating your small daily and weekly successes too.
This will help you to keep the soul-tiring monotony away and help you to stay enthusiastic instead of getting more and more unmotivated until you may even consider quitting halfway to that big milestone.
ABOUT THE AUTHOR:
Henrik Edberg is 39 years old and live in Sweden, a smallish country in the north of Europe with my wife.
Henrik is a full-time blogger and business owner with a major in journalism from the University of Gothenburg.
Do you have a great book just waiting to be published? Has your manuscript been ignored? Feel self-publishing too confusing? Who has the time to sit down and write anyway…?
GetPublished can help!
The GetPublished team has everything today's author needs… and more! So authors, are you ready to … GET PUBLISHED?