Rancher Under Arrest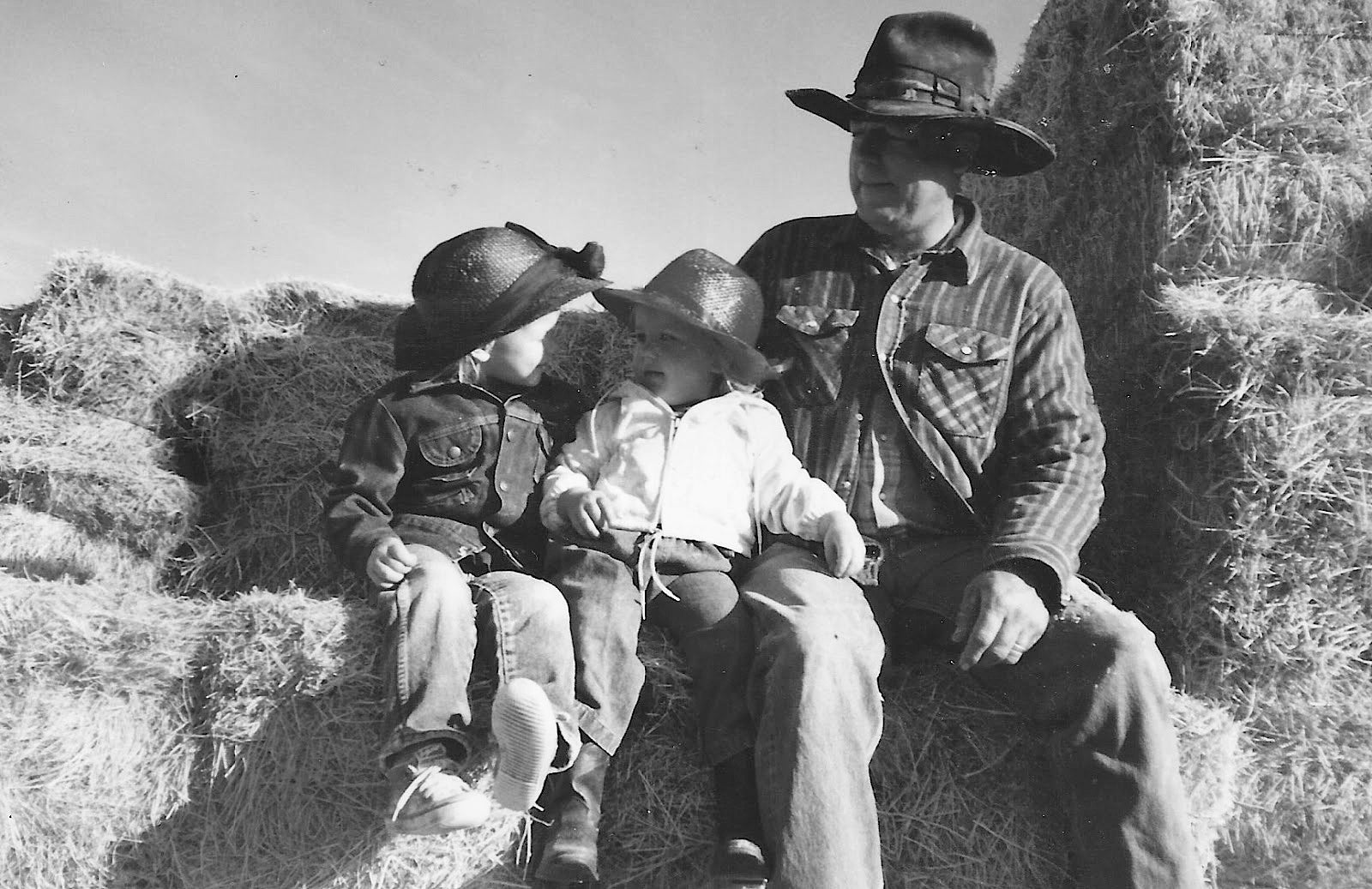 Four hours after being denied boarding due to unexplained 'security concerns,' a weary and heavy-hearted man boarded a plane bound for Portland, Oregon. His purpose was twofold: To visit his boys who were incarcerated in a federal lockup facility ‒ and ‒ to speak to the Coalition of Western States about the land issues he had been fighting for the last twenty years. His invitation to address these issues had come from Nevada State Assemblywoman Michele Fiore, who had been allowed to board the plane for which they'd had reservations; but, Bundy was delayed to the later flight.
The short 90-minute flight went quickly and the passenger managed to relax, anxious only about seeing his boys.
After landing, the plane turned off the runway to a taxiway ‒ but, something wasn't right. The taxiway didn't seem to be leading the plane toward the terminal. Coming to an abrupt stop far from the jet bridge at its gate, the plane was suddenly surrounded by black SUVs. Armed, real-life 'men in black' exited those vehicles, as the startled passengers anxiously whispered to each other.
Seconds later, the plane's passenger door opened and four of these men came briskly down the aisle. "What's all the commotion about?" the passengers asked the flight crew.
Walking toward him down the passenger compartment's aisle, two of the men passed beyond the weary passenger; but, the second pair stopped right in front of him. Almost instantly, he realized the first two had doubled back and were standing right behind him, effectively surrounding him as best they could in the cramped space of a commercial jetliner's passenger aisle.
"Cliven Bundy?" the man directly in front of him said, looking him straight in the eye. "FBI. We have a Federal warrant for your arrest. Please stand up."
When the dust had settled, about 40 FBI agents had come to the Portland Airport that day for Cliven Bundy. But, the FBI's 'dust' extended much farther than the Portland airport's field boundaries. Simultaneously, FBI agents all over the western United States and in New Hampshire were similarly moving on 15 other men in a much the same fashion.
As for the so-called, 'security concerns' preventing Bundy from boarding his initial flight, it turned out those had resulted from his temporary placement on the Do Not Fly list by the FBI so they could prepare for, and then, execute their simultaneous strikes: targeting him at his plane's arrival in Portland and nationwide, at the sites of their roundup of their 15 other targets.
The drama at the airport over, they loaded him into an awaiting motorcade of vehicles, motorcycle cops, and helicopter escorts. Bundy later said he was stunned at the manpower and resources spent in arresting and transporting him to the Multnomah County Jail in Portland.
"It's as if they were transporting the President himself," he said.
With that swift action by the FBI, Cliven Bundy was introduced to the criminal justice system which would take him from the Multnomah County Jail
in Portland to the Southern Nevada Detention Center in Pahrump, Nevada (as were the 18 others taken into custody in their venues).

Pahrump is a small, unincorporated town located in Nye County, with a population of just over 36,000 in the 2010 census, making it the largest community in this rural Nevada county. Located just west of the Spring Mountains, the dusty town is about an hour and a half ride from the Lloyd D. George U.S. Federal Courthouse, in Las Vegas.

The Southern Nevada Detention Center in Pahrump houses a highly-transient population of just over 1,000 prisoners (both male and female) at full capacity. It is a medium security facility, one of several such centers in Nevada that holds persons awaiting: trial, transfer to other facilities, and a sizable number of incarcerated immigrants whose legal status is under federal suspicion. As a 'detention' facility, few if any, of its detainees are actually serving their adjudicated sentences' terms there in any permanent sense.
It was here in this isolated, transient, and rural setting, where I first met Cliven Bundy and began to hear his incredible story.
Stay tuned…
Learn more about Cliven Bundy: American Terrorist Patriot or get your book copy here.
About Michael Stickler
Mike is an author, radio host, ex-felon, and a highly sought after motivational speaker. His best-selling book, A Journey to Generosity, is widely acclaimed throughout the Christian community. He is the publisher of Generous Living Magazine and writes for the Christian Post, 'A Generous Life' column. (MikeStickler.com)