Boost Your Confidence in Praying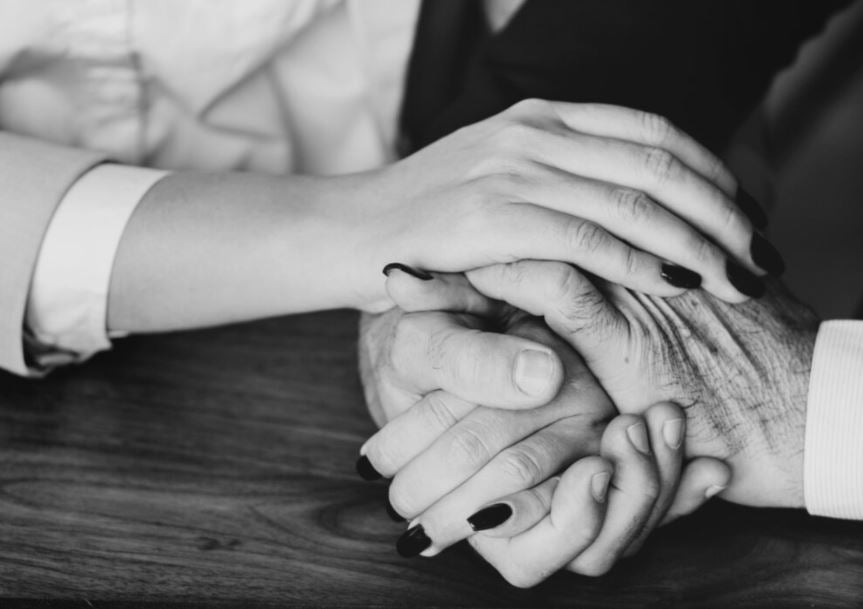 4 Practical Steps to Talking with God
Texting is easy enough. Praying, well, not so much. To enjoy praying a change of perspective is essential. Think about your relationship to God as being similar to your relationship to your spouse or best friend. You talk with them frequently and likely text them regularly. God wants you to experience a similar connection to him.
The Bible instructs us to talk to God continuously about everything. Yes, everything. Since there is continual four-bar service no matter where you are, use it frequently. When you have a difficult email to reply to, run it by God first. When you must deal with someone you don't like, have a conversation with the Lord about your attitude before you interact with that person.
God longs for you to reach out with him about the good, the bad, and everything in between. His amazing promise is that if you keep talking to him about your worries and challenges, he will fill your heart and head with his peace. The secret to experiencing his peace is continuity. Ask and keep asking, seek and keep seeking. Continue talking with him about your problem until you experience his peace.
Sounds easy, right? But why do so many of us struggle with prayer? Why do we feel like we don't pray enough? It's due to a wrong perspective. Prayer is typically viewed as a religious act, or even a dreaded duty, rather than a natural expression of a close relationship. Changing your perspective will boost your confidence. Here are four practical ways to gain a healthy new perspective about talking with your heavenly Father.
Think of prayer as texting God.
The idea is that you begin sharing things with the Lord as frequently as you text your spouse and friends. If you tend to lose focus when speaking prayers, try writing them instead, in an actual text. Writing prayers makes it easy to keep track of your requests and how God is answering. To help, consider adding "Heavenly Father" to your contacts. For his number, use a landline (I use our area code plus all 0s), or get a fake number from a company like Hushed or Twilio. Fake numbers can also come in very handy when you don't want to give out your real number.
Believe God will answer.
No, it's not very likely he will send a reply text. But he knows everything you think, say, post, and text. You can be assured that God is already working on the solution. He doesn't ever drop the call. iPhone users know this feeling: you're waiting for a reply when that glorious bubble appears with the three dancing dots. "Yes, they're answering!" But just as quickly your hopes are dashed. The bubble disappears. God will never do that. His unseen dancing dots are always there (three dots – a vivid trinitarian reminder). His answer is being worked out in his timing and according to his plans. Remember that faith is believing what you can't yet see.
Asking is the key.
The Spirit led the very old Apostle John to write this truth: And this is the confidence that we have toward him, that if we ask anything according to his will he hears us. And if know that he hears us in whatever we ask, we know that we have the requests that we have asked of him. (1 John 5:14-15) Asking according to God's will is quite simple, but amazingly profound. His will is revealed in his words, in the very prayers of the Bible. Therefore, align your requests with the divinely inspired prayers that God has given to you.
Start by asking for strength.
God wants to empower you with his unlimited strength! Can you get any more powerful than that? Could we all use more divine muscle in our lives? Nod your head with me. That's why the Bible gives us a very specific prayer request for God to strengthen us with all of his might (Colossians 1:11-12). But wait, there's more! This dynamic request yields three immensely practical results: endurance (for every circumstance), patience (with every person), and joy that's found in a secure relationship with your heavenly Father.
Give it a try! Start texting God to give you strength. You will begin to experience the amazing results that come from relying on his mighty power working in and through you. What have you got to lose? And there's so much to gain!
ABOUT THE AUTHOR:
Bill Simpson is the bestselling author of How to Ask God, Take 10 to Menó, What Men Crave and his latest book Kingdom Come Leadership. A business professional and a veteran pastor, halving his career between the marketplace and vocational ministry. He's run his own company, worked for two Fortune 500 firms, pastored two churches, directed an international ministry team in Senegal, West Africa, launched a nonprofit, authored three previous books, and hosted a podcast. He holds a BS in engineering and an MA in theology. Bill and Tammy have been married since 1981 and live in Wilmington, NC. Bill's book  are bestselling.
You may also contact Bill at

 

Leadership Speakers Bureau

 

to schedule him for speaking or leadership engagements.