How My 10th Grade Teacher Helped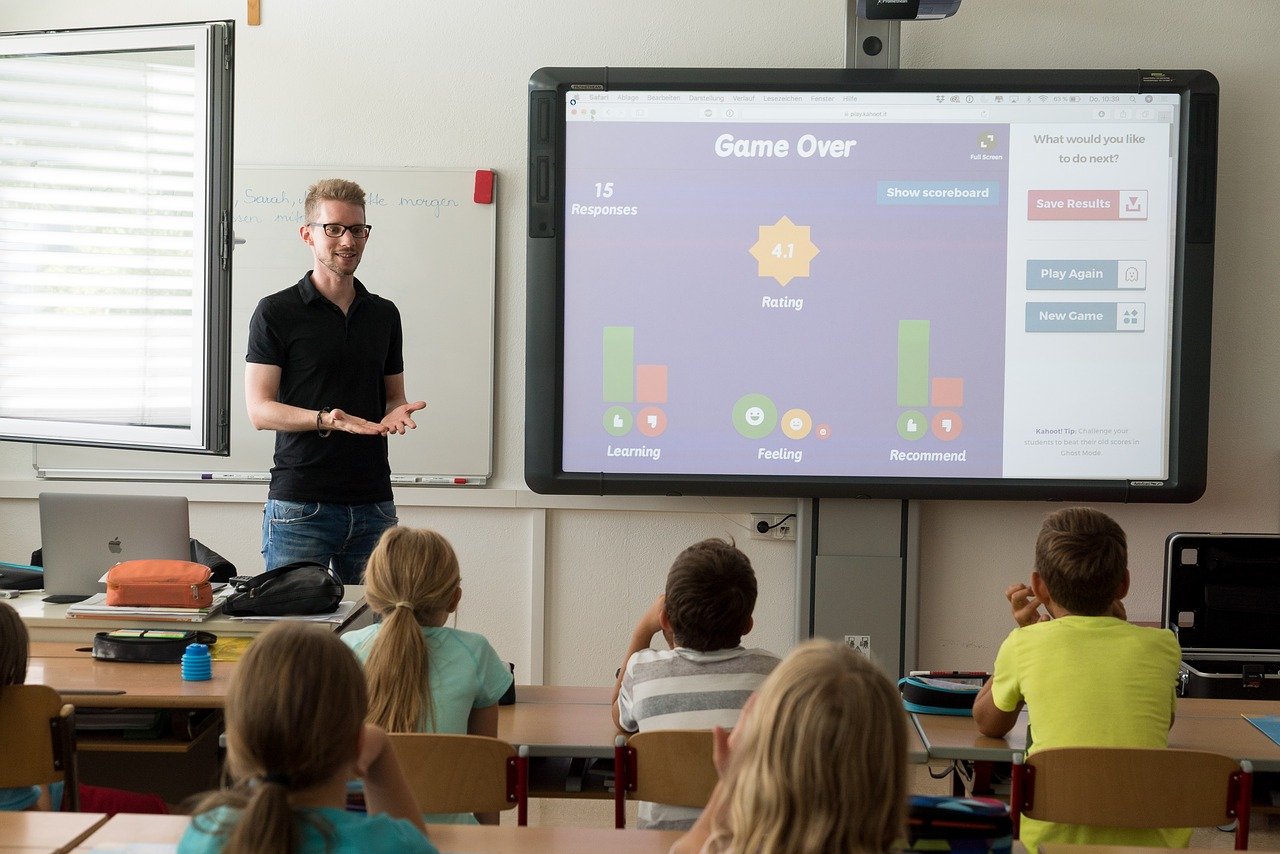 THIS IS A BRIEF STORY OF SUPPORT from my favorite teacher from elementary, middle, and high school. Her name is Mrs. Adkins. As a show of respect, and the way that I was raised, I never called her by her first name – Ellen. She was my eleventh grade English teacher at Armstrong High School in my hometown of Richmond, Virginia. One day in class during the first semester of my junior year, Mrs. Adkins' inspirational message of support, encouragement, and advocacy impacted and influenced my life. It was a memorable action on her part that I continue to pay forward as often as I can. It literally changed my life.
Immediately following my dad's retirement from the United States Marine Corps, after a twenty-year career as an enlisted soldier and commissioned junior officer, my family relocated from Virginia Beach, Virginia to return home to Richmond. My family was accustomed to frequent moves because of dad's occupation. As a young boy frequent moves were not very disruptive and I was able to handle the change in environment, neighborhoods, and schools alongside my mom and younger brother, Eric. However, I noticed a shift in emotions as I transitioned into middle and high school. For the first time, as I was suddenly uprooted from a familiar and comfortable surrounding and it mattered!
I attended Floyd E. Kellam High School in Virginia Beach as a freshman and sophomore in the mid-1970s. During these two phenomenally fun and exciting years of growth, development, maturing, dating, sports, and new friendships, I was excelling academically and athletically. I earned positions on the junior varsity (JV) wrestling and football teams. I wrestled at the 105-pound weight class and started on the football team as one of the three wide receivers. I wore number '88' as I attempted to emulate my favorite professional football player at the time—Lynn Swann of the Pittsburgh Steelers. Our school colors at Kellam were black and gold, just like the Steelers. Our JV wrestling and football teams were competitive, and the coaching staff was excellent. They taught us about the keys to the game as well as life lessons. I knew I wanted to continue to compete and represent my school. My teammates and I were learning valuable life skills that would sustain us through high school, prepare us for college, and ultimately, into the workplace.
At the conclusion of my sophomore year, my dad officially retired during a beautiful military ceremony in Norfolk, Virginia, at the Naval Air Station on a sunny afternoon. Soon, thereafter he notified our family during one of our weekly meetings that we would be moving back home to Richmond. While I understood and cherished the thought of being in the daily company of my grandparents, aunts, uncles, and cousins, I was devastated by the timing. Leaving my neighborhood and high school friends was heartfelt. Nevertheless, I respected dad's decision and we spent many days that summer packing and preparing to relocate. Saying goodbye was hard. Tears did flow.
The following school year came quickly. During the month of August, leading up to the start of the new semester in September, my dad enrolled me into Armstrong High School located on the east end of the city in an area known as 'Church Hill.' Under the leadership of Dr. Lucille Brown, Principal, I had a wonderful experience at this school even though my start was a bit rocky. Having a desire to continue my success on the athletic field, I attended tryouts for the varsity basketball team. Although I did not earn a position on the basketball team at Kellam High School in Virginia Beach, I did play a lot on the area playgrounds and was competitive enough to play on an organized team—so I thought. I was an all-star in little league as well as at the middle school levels. As a young sixteen-year-old, I was not aware that the varsity basketball team at Armstrong had already started their practice sessions, that the coaching staff was already familiar with their team of players, and that since the official season begins in October each year, the roster had already been selected. I learned this much later as I inquired about the selection process. However, tryouts were held but only as a formality to see what talent may be available for the following season. I did not earn a position on the varsity basketball team. I and three others were notified by the coaching staff in a most embarrassing way. They posted our names on a chart in the locker room for everyone to see.
During our English 101 class, Mrs. Adkins noticed a change in my demeanor and posture. In her eyes, I was one of her students who excelled in the subject matter, was always in good spirits, and exhibited a mild-mannered disposition. When she saw a different version of Kevin Johnson, she inquired. I informed her that I did not earn a position on the varsity basketball team and how I felt as a result. While she stated that she understood how this may make me feel, she offered a potential solution to ease the pain. Mrs. Adkins had mentioned several times in the past that I was an excellent speaker and a model student. She recommended that I talk to the varsity basketball coach about announcing the basketball games during the upcoming season. This would avail the opportunity to introduce the players, lead the play-by-play action on the court from behind the microphone so that hundreds of spectators could hear my voice. It sounded like a great idea, so I did. The coach said yes! The previous announcer graduated the previous year and the position was vacant. [I discovered later that Mrs. Adkins was well aware of the situation and had lobbied on my behalf!] It was a great basketball season. During this same time, Mrs. Adkins also suggested that I have the same conversation with the varsity football coach. I could potentially become the football announcer from the much larger venue – the city's football stadium - where thousands of spectators, not just hundreds, would hear my voice during our home games at half time, for homecoming, and the like. I did. The football coach said yes! It was during these experiences as a junior and senior at Armstrong that I discovered my voice. That led to speaking assignments and helped to enhance my career. I have been speaking publicly ever since, as a paid keynote speaker, Pastor, panelist, leading workshops, and the like.
Mrs. Adkins' kind display of support changed my life in the following ways:
ü I discovered that I am responsible to help others in their time of need.
ü I was born with a specific purpose (mission) that aligns with God's plan (vision) for my life.
ü Choices are long lasting and life changing. Let's give others within our sphere of influence opportunities to choose their next steps over and beyond their limited options.
My life's mission is to create leaders of excellence at all levels. In doing so, better leaders help to make this world a much better place.
ABOUT THE AUTHOR
Kevin
 Wayne Johnson has taken up the task of developing individual and organizational operating excellence as his life's mission. He coaches in order to coax audiences to live out their gifts and awaken their potential.  Johnson provides organizations, and the people who work within them, with the tools to forge effective personal and interpersonal communication. He delivers training on the elements of dynamic relationships, to equip teams with the attitudes and attributes needed to develop individuals into leaders. He does so through motivating workshops, interactive seminars, insightful keynote speeches and compassionate coaching – all to encourage personal and professional growth within the federal government, corporations, non-profits and churches.
You may also contact Kevin at Leadership Speakers Bureau

 

to schedule him for speaking or leadership engagements.