Pandemic Leadership Challenges 2021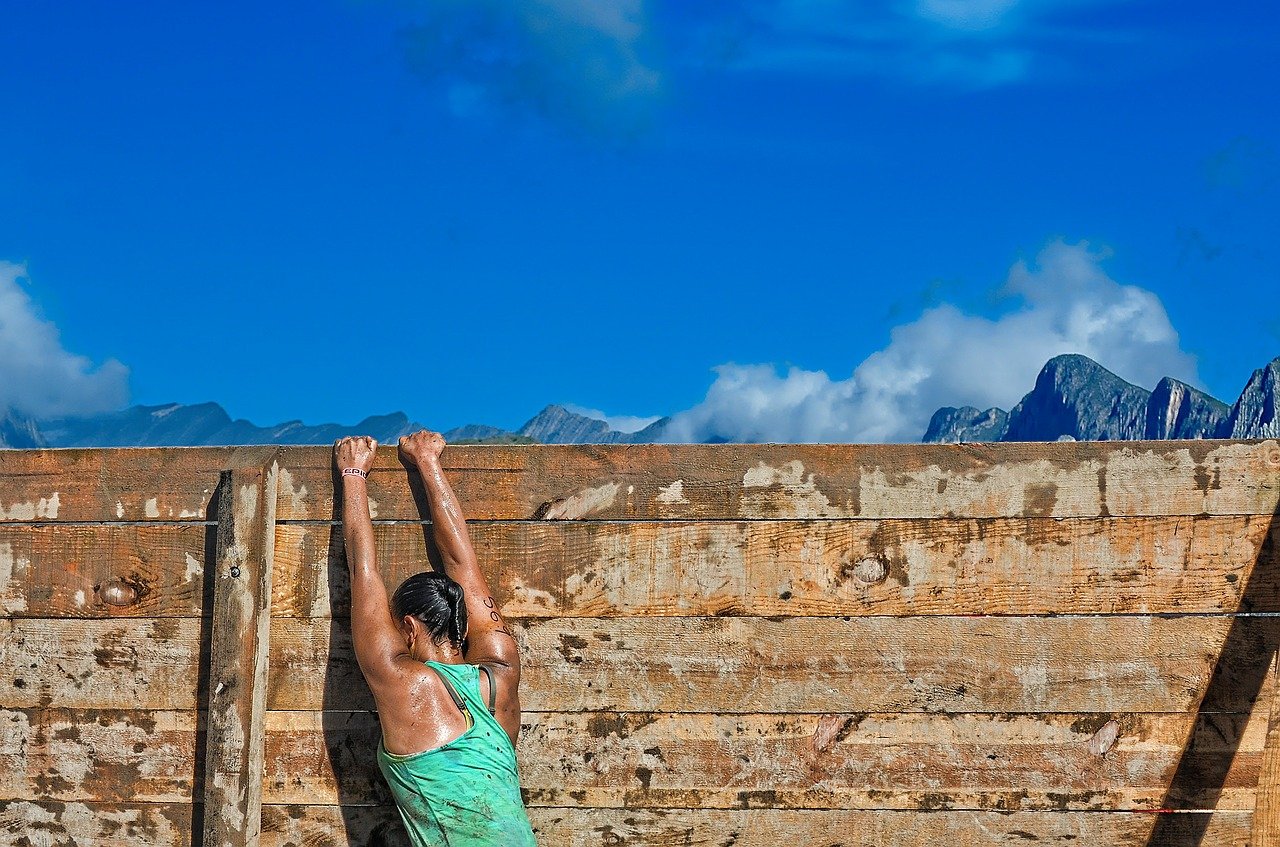 As 2020 ended, how many times did you or someone else say, "I can't wait until 2020 is over." We are into the middle of January 2021 and what has changed besides the month and year? Our nation and world continue to face unprecedented difficulties and issues, and uncertainty registers high on the minds of many. Compounding matters is the polarization created through political circumstances, debate over wearing masks, isolation related to shutdowns, and the list goes on. Amongst these complexities lies a myriad of leadership challenges for this new year. A lack of communication and fear are two challenges facing leaders today, and both are intricately linked together.
Over the past year the number of people working from home has skyrocketed. This not only leads to a lack of human interaction, but what about the stress at home? Singles by themselves. Both parents working and conducting a form of homeschool with children. Single parents trying to juggle career responsibilities from home while their children attend school remotely. Business owners and supervisors juggling any of the former while at the same time operating their business and leading employees who they only see via Zoom meetings.
I spoke with an individual who shared that he has not heard anything from his boss since the spring of 2020. We must understand that a lack of meaningful communication leads to fracturing within any organization. The same issue sets the stage for speculation, and rumors spread like a wildfire in dry brush on a hot, windy, summer day. Failing to communicate builds an atmosphere of freelancing where subordinates are left to their own devices and doing what they feel is necessary to complete the job without any supervision.
Another insidious consequence is fear. Sneaking up on people like a lion tracking unsuspecting prey, fear pounces on people and adds to wild speculation, anxiety, poor job performance, health problems, etc. Worry is also associated with fear, and author Lou Priolo says worry is "fears little cousin."
Where does the responsibility lie for a lack of communication? At the feet of the manager, supervisor, boss, or business owner. Notice that I did not include leader in the list. Those who adopt the isolated, hands-off approach are not leading. Frankly, they are barely managing or supervising their employees, and this is a sure formula for failure.
There is a solution to the problem described above and it revolves around leadership. Leaders care for and take care of those they are responsible for. There is not some secret, scientific formula only revealed to those who have achieved the highest levels of academia. Leadership involves people and consequently there is the inseparable human element involved in working with others. Refusing to communicate with employees because "I don't like Zoom" or "Me and technology don't get along" is nothing more than a lame excuse to avoid responsibility for leading. My wife often quotes one of her college professors who said, "An excuse is the skin of reason stuffed with a lie."
If you are working at a physical location, then maintain contact with people and communicate with them in an authentic, meaningful manner. Do not make it part of your weekly to-do list because people will see through that check list façade. If you are working remotely then call your employees and schedule Zoom meetings so people can see each other. I understand that is not the same thing as meeting in person, but at least there is an opportunity to connect with one another.
Employees want to hear from the boss, and they want to know their leaders care about them. For those business owners, supervisors, managers, and leaders who say, "I don't have the time to do that, I'm too busy" you need to consider the fallacy of that statement. Napoleon Bonaparte, General George S. Patton, and Prime Minister Winston Churchill all had the time to stay connected with the people doing the work. If those three managed to communicate and visit soldiers, sailors, and factory workers under the trying circumstances of war, then you can communicate and maintain contact with people during the challenges of the pandemic.
Not only does this show your employees that you care about their well-being, but it helps alleviate fear and anxiety. As leaders we must demonstrate courage to those around us as this builds stronger teams and bolsters individual resolve. When I was in the Marine Corps, we were taught leadership traits and principles. One of the traits is courage, which is the mental and physical control of fear. Therefore, courage takes root in the mind when the leader provides truthful, genuine, and informative communication to their subordinates. In turn, this serves to alleviate many fears that people struggle with.
In closing, there are continued problems associated with the pandemic and political environment. However, as leaders we must take proactive steps to address the communication issues and fears employees grapple with. One of the Marine Corps leadership principles is "know and care for your subordinates." Another principle is "communicate and keep your team informed." These are easy solutions to the problem, but too often difficult for some to put into practice. Do not be one of those so-called leaders who neglect the people they are responsible for. Take the initiative, demonstrate courage, and finds creative ways to communicate with your employees.
ABOUT THE AUTHOR:
Rick Davis is a retired battalion chief from the Loveland Fire Rescue Authority (LFRA) in Colorado. He served as a firefighter for thirty-seven years and with LFRA for over twenty-nine. During his time with LFRA, Rick led the Special Operations Team, the hazardous materials team, wildland firefighting program, recruiting program, health and safety program, and served as the department's training chief. Rick is a veteran of both the United States Air Force and United States Marine Corps.
Over the course of his career, Rick has spoken about and taught leadership and decision making to fire service, industry, and church groups. He wrote two research papers on situational awareness and tactical decision making under stress, and holds a B.S. in Business Administration from Kennedy Western University, a M.S. in Executive Fire Service Leadership from Grand Canyon University, and is a graduate of the National Fire Academy's Executive Fire Officer Program.
Originally from Cedarville, New Jersey, he now lives in Loveland, Colorado with his wife, Debbie, two daughters, Rebekah and Emily, and their dog, Java. Rick is a student of leadership and military history, and finds studying the Gettysburg Campaign of 1863 of great interest. He enjoys the Atlantic Ocean and walking Civil War battlefields. To invite Rick to speak at your event or organization, please contact him.