Prospect More Effectively With Sales Sequences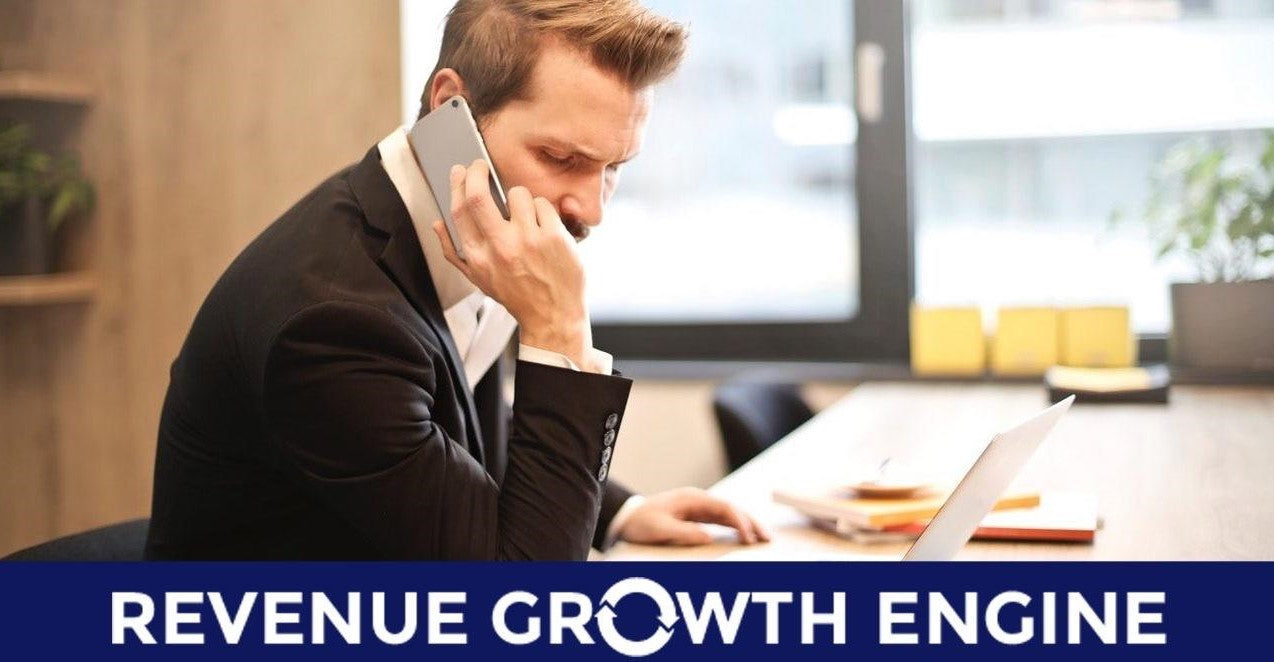 One touch simply doesn't cut it in today's world. Salesforce.com research found that it takes 6-8 touches with a prospect to get an appointment. Sirius Decisions found that it takes 8 to 12 attempts to reach a decision maker by phone, even when they're interested in your products or solutions. Whatever the number, the point is simple: you must reach out to prospects multiple times if you expect to get results.
Salespeople need both trust and attention. These are earned by consistently reaching out with ideas that prospects see as helpful to achieving their outcomes. As sales reps are seen consistently offering up helpful ideas, trust is earned, appointments happen.
Unfortunately, many sales reps are "one-and-done" when it comes to prospecting. They make a call or send an email hoping to find a hot opportunity. When they don't get through, then put a note to reach out again in another 90 days.
Today's sales rep is blessed with many ways to communicate with prospects including the phone, email, direct mail, and a variety of social channels. While these multiple channels create opportunities, they can also feel overwhelming.
Every prospector knows the law of ratios. Only a small percentage of dials will get through. SPAM filters combined with the sheer volume of email most people get means only a handful of emails you send get read. Direct mail is similar with only a small percentage of items getting more than a glance. Social media posts only get seen by a small percentage of your audience that happens to be scrolling when you post.
Smart prospectors realize that getting in touch with the most prospects requires flexibility to communicate over multiple channels.
Look at it this way. Let's say you only get a 1% appointment ratio on the following four communication channels: phone, email, direct mail, and LinkedIn. If you add all of these together, building a multi-channel prospecting strategy, you could get a 4X bump in your results.
In today's environment, the formula for prospecting success is as follows: Reach out to prospects with ideas that matter. Do this consistently across multiple communication channels.
Fortunately, there is new technology that makes it possible to execute this strategy efficiently and effectively. I call these prospecting sequences.
WHAT IS A SALES SEQUENCE?
A sales sequence is a planned series of prospecting touches using multiple channels over a period of time. For example, a sequence might flow as follows:
Day 1: Email

Day 2: Phone Call

Day 2: Direct Mail Letter

Day 3: Social Touch on LinkedIn

Day 7: Email

Day 8: Phone Call

Day 9: Direct Mail Card

Day 10: Social Touch

Day 13: Email

Day 14: Social Message
Over a two week period, this prospect would have heard from you up to 14 times. Remember, however, that not all of your messages will be seen. So, while 14 times may sound excessive, in reality, it takes a lot of touches to get through.
Imagine how much you will increase the odds of getting through to your target accounts when you use a multi-touch, multi-channel sequences!
Learn more about my book Revenue Growth Engine and get copy HERE.
ABOUT THE AUTHOR:
Darrell Amy is a growth architect, with a unique perspective on how to grow revenue. Most books are written from the perspective of either sales or marketing. Darrell brings both together to help companies develop and implement strategies to grow.
Darrell's passion is to make the world a better place. Serving on the board of several non-profits, he has a front row seat to see the impact of financial gifts from successful businesses. Out of this, he helped launch the Grow4Good movement with the goal of helping 10,000 great businesses double revenue so they can grow employment while also giving back to their communities.
Over the past 25 years, Darrell has been deeply involved in both sales and marketing.  He has worked with hundreds of companies ranging from Fortune 100 organizations to local family-owned businesses. During that time, he's trained thousands of sales people, most recently creating solutions sales training for a global technology company. He's started several digital marketing agencies, helping companies implement inbound marketing strategies.
You may also contact Darrell at Leadership Speakers Bureau to schedule him for speaking or leadership engagements.