Strategies To Influence Buying Teams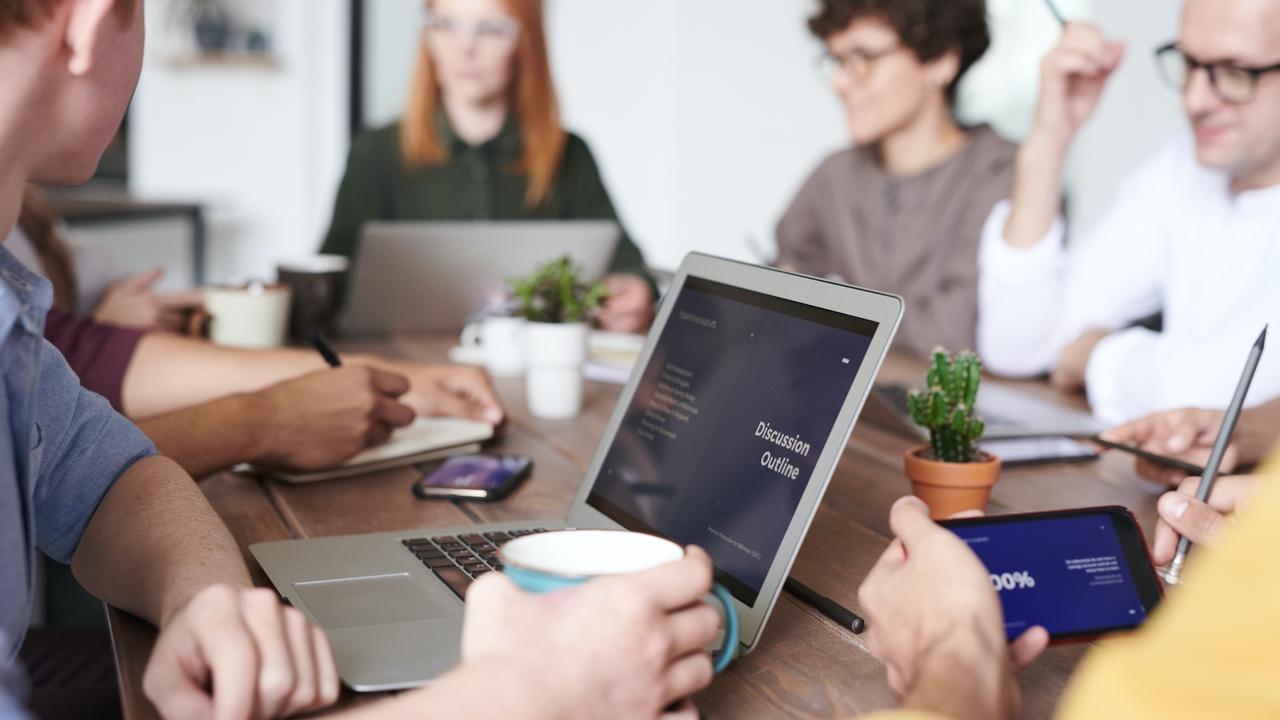 If your company sells in the B2B space, chances are you sell to buying teams. Research in The Challenger Customer revealed that on average, there are over 6 people involved in a B2B buying decision.
When I started selling office technology in 1993, we were trained to go to the top-level decision-maker. Typically, the company owner would meet with me. At the very end, he or she would sign the order and then walk me over to the CFO's office and instruct them to issue me a check or sign a lease.
Over the past 25 years, the landscape has evolved. In The Challenger Sale, Brent Adamson and Matthew Dixon call this "the rise of the consensus sale." These days companies are more risk-averse. Thus, the more people involved in the decision, the less risk.
Many B2B companies also offer more complex solutions than they did 25 years ago. In my case, 25 years ago I sold copiers and fax machines that we rolled into someone's office. Over the past few decades, these systems are now integrated with the network and business applications, involving IT, end-users, and all of the related security issues. As solutions have become more integrated, more people get involved.
Think about some of your recent sales—especially those to your Ideal Clients. How many decision-makers and influencers were involved? What were their titles and roles?
Here's the challenge: your salespeople probably won't get to meet face-to-face with every decision-maker and influencer in a deal.
For those of us in sales, there is nothing worse than walking into a final presentation and seeing people there that you didn't know were involved. Most of the time, these meetings don't go well.
Ideally, we would get to meet with everyone on the buying team. However, if we can't, we need a strategy to influence them.
What can you do to influence buyers that you don't meet?
This is something that marketing and sales should work on together.

When my team is conducting a Revenue Growth Workshop, we typically focus on attracting and retaining Ideal Clients. A core part of that strategy involves what we call the Ideal Client Experience. Simply put, how do we want our Ideal Clients to experience our company throughout the steps of the buying and client lifecycle.

When it comes to the buying process, one of the core components of your Ideal Client Experience is considering how you will influence buying teams. The goal is for everyone to arrive at that final decision-making meeting excited about working with your company.
1. Consider What's Important To Each Decision-Maker and Influencer
To begin this process, think about the decision-makers and influencers that are typically involved in your deals. For each role:
What's important to them?

What outcomes do they want that your product or service could address?

What questions do they have?

What objections do they typically have?
2. Create Content For Each Member of the Buying Team
Use this as a guide to begin to put together content that can get them excited. This could include videos, blog articles, special reports, buyer's guides, and case studies. Make sure these are aimed squarely at the issues faced by this buyer or influencer.
3. Build This Into Your Sales Process
Next, establish a process by which your sales team will engage each of these people. This can be done virtually by social, email, and web meetings. Not every influencer engagement will go according to plan, but it is important to have a plan.
4. Train Your Team
Next, make sure your salespeople are trained. They need to understand the perspective of each decision-maker and influencer. They need to be familiar with the content and when to share it.
The more decision-makers and influencers involved, the more strategic you need to be.
Does this take some work? Of course. As the great philosopher, Bruce Cockburn said, "Nothing worth having comes without some kind of fight." Wrestling through this with your team will make them more effective. Executing this strategy will increase your win rate. And these days, we need every advantage we can get!
Learn more about my book Revenue Growth Engine and get a copy HERE.
ABOUT THE AUTHOR:
Darrell Amy is a growth architect, with a unique perspective on how to grow revenue. Most books are written from the perspective of either sales or marketing. Darrell brings both together to help companies develop and implement strategies to grow.
Darrell's passion is to make the world a better place. Serving on the board of several non-profits, he has a front row seat to see the impact of financial gifts from successful businesses. Out of this, he helped launch the Grow4Good movement with the goal of helping 10,000 great businesses double revenue so they can grow employment while also giving back to their communities.
Over the past 25 years, Darrell has been deeply involved in both sales and marketing.  He has worked with hundreds of companies ranging from Fortune 100 organizations to local family-owned businesses. During that time, he's trained thousands of sales people, most recently creating solutions sales training for a global technology company. He's started several digital marketing agencies, helping companies implement inbound marketing strategies.
You may also contact Darrell at Leadership Speakers Bureau to schedule him for speaking or leadership engagements.