THE #1 BOOK PUBLISHING EVENT
FOR BUSINESS LEADERS
Since starting Leadership Books, we've wanted to create a one-day conference that would serve as the catalyst for savvy speakers, marketers, businesses, pastors, and entrepreneurs around the world to easily build the strategies, relationships, and expertise they need to rapidly get their book published.
It's called GetPublished Summit, and it will bring hundreds of innovative speakers, business owners, thought leaders, and key influencers together for a one-day journey, taking you from optimizing every point of your message through the final outcome - your published book.
Here's What to Expect:
You should plan on coming prepared and ready to get the full overview of the publishing world today. Our presenter, Michael Stickler, is fast-paced, knowledgeable, and has first-hand experience as an author and publisher of a great variety of books. Your needs are in mind in his approach to the overall learning experience. As an entrepreneur, Mike will show you the path of taking your idea from concept to print form. But, more than that, he'll give you tools on how to sell it to your chosen audience. He makes a commitment to give you everything you need to propel your story forward. And he'll take time to answer every question you have.
Why Should You Invest the Time:
Time seems to be the only finite thing in life. And we are cognizant of the fact that the investment of your time is a sacrificial one. So, we promise to baptize you with the information and every conversion point to determine the best publishing path for you.
Your Book's Purpose
Traditional v. Self-Publishing Models
Unforeseen pitfalls made frequently by authors
Print v. E-Book v. Audio Books
Revenue Models
And Much, Much, More
Presenter
Engage with industry thought-leaders who will transform the way you think about telling your story.
Michael Stickler
Publisher/Author
Mike is an author of over forty books and training, entrepreneur, radio host, and a highly sought-after motivational speaker.
His best-selling book, A Journey to Generosity (2013), is widely acclaimed throughout the Christian community. His book Cliven Bundy American Patriot (2017), remains on the Bestseller List. With his latest book Life Without Reservation (2019) charging ahead in the Christian Market. He has a new fiction book that has just been released, Ghost Patriot.
He lives near Lake Tahoe, in the foothills of the Sierra Nevada range, and has two grown sons, a daughter-in-law, and three grandchildren.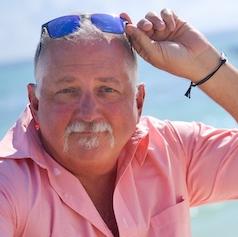 Your registration includes:
A full day of immersive training
Intensive Q&A, even questions you have never considered
Catered lunch
All your course material
The courage and direction for your Action Steps to get started
Plus, you'll receive a free gift for attending to help you Get Published!
Nashville, TN - July 8, 2022
Newport Beach, CA - July 28, 2022
Oklahoma City, OK- September 19, 2022
Atlanta, GA- October 13, 2022
Phoenix, AZ- November 10, 2022
Agenda
GetPublished Summit will be an immersive and invaluable experience taking place over one, very full, action-packed day.
8:30am • Coffee and Mingle
9:00am • Introduction to Modern Publishing
9:15am • Traditional vs. Self Publishing
10:00am • Break
10:15am • Why Tell Your Story
11:00am • Who is Your Audience
11:30am • Stages of a Book Rollout
12 Noon • Lunch is served
12:30pm • Pressing Questions
1:00pm • Book Revenue Models
1:30pm • Going to Market
2:30pm • Next Steps—Becoming Your Publisher
4:00pm • Closing Remarks
Your day will be made up of engaging presentations from one of the new leaders and brightest minds in the publishing industry, each designed to take you on a step-by-step journey through every conversion point in publishing—from manuscript creation, generating traffic, to converting that traffic into leads and sales, and, ultimately, converting those sales into customers for life.
STILL NOT SURE?
Look at What Others are Saying:
I think we can make an impact. I am proud to be affilated with GetPublished
—Peter Strople, The Most Connected Man in America
After 31 years in Business & Ministry, it's hard to find conferences anymore with new ideas and strategies
Don Cramer—
I came skeptical ... I was presently SURPRISED!
—Dr. Ray Bolin, Author