Standing Up for Rights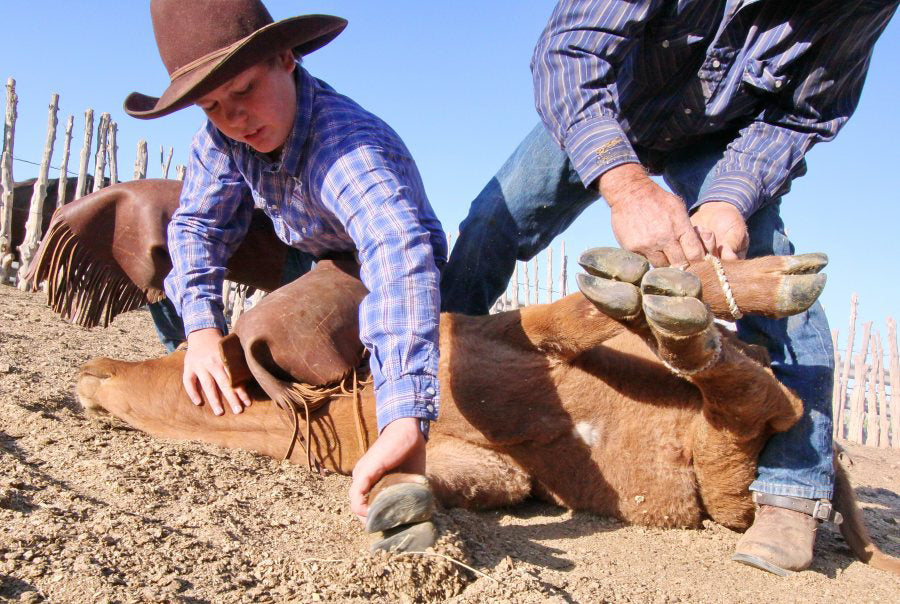 "To have rights you must claim, use, and defend them. There is a difference between 'rights' and 'privileges.' Rights you own. A privilege is afforded, like renting or owning a house. The Founding Fathers pledged whatever it would take: their lives, their fortunes, and their sacred honor to defend rights."
These words were part of Ryan Bundy's opening statement on November 15, 2017, in the criminal trial of his brother Ammon, his father Cliven, Ryan Payne, and himself.

The quartet faced numerous charges in connection with two showdowns with federal authorities. The first happened on Cliven Bundy's home turf and the second after Ammon and Ryan Bundy led a takeover of an Oregon wildlife refuge.
Cliven Bundy rose to international prominence in 2014 during the first standoff with government officials when he challenged their authority over federal land. [1] The dispute stemmed from the federal government's gradual; but, dramatic changes in public land-use policies in the West.
The government claimed he had not paid grazing fees on federal land and the media claimed that the amount owed the agency was one million dollars in unpaid fees and penalties. As part of the on-going 21-year legal dispute, the United States obtained court orders directing him to pay the monies for use of federally-owned land adjacent to Bundy's ranch in southeastern Nevada.
The Bundys argued that the government had been unfairly trampling their rights and that the Federal Government had no jurisdiction over state land usage.
The ongoing dispute started in 1993, when, in protest against changes in grazing rules, Bundy refused to sign the proffered contract with the Federal government which he understood would abrogate his rights to use the water and grazing rights that he owns on the public land that is part of his ranch.  In so doing, he declined to renew his permit for cattle grazing on these Bureau of Land Management (BLM)-administered public lands near Bunkerville, Nevada.
Cliven Bundy maintained that the federal government lacked the constitutional authority to own vast tracts of lands, an argument repeatedly rejected by federal trial courts. According to the Bureau of Land Management (which claims to own 85% of Nevada), Bundy continued to graze his cattle on public lands 'without a permit' (to use what he owns and what his family has ranched since before there was a BLM). Such fine points aside, in 1998, Bundy was prohibited by the United States District Court, District of Nevada from grazing his cattle on an area of land it later called the Bunkerville Allotment.[2] In July 2013, federal judge Lloyd D. George ordered Bundy to refrain from trespassing on federally-administered land in the Gold Butte area of Clark County.
On March 27, 2014, more than 145-thousand acres of federal land in Clark County were temporarily closed for the "capture, impound, and removal of trespass cattle." BLM 'contract cowboys' began a roundup of such livestock on April 5; but, days-later, newly-confirmed BLM director Neil Kornze later chose to release the cattle and de-escalate the Protested situation.[3]
"It is said that 'We the People' are the fourth branch of government, I say we are the first. The legislature to make laws, the executive to execute laws and the judicial to judge. All three branches are to protect your rights, our rights, freedom, liberty. Government does not have the authority in and of itself – man creates government to fulfill and protect our rights. 'We the People' give government the authority through the Constitution. The Tenth Amendment ensures state's rights."

"I love my freedom. Listen to the still small voice to discern between truth and error. The truth will set me free and I'm counting on you to help me see that. I thank you for this time. Please find me not guilty and these other men not guilty. Stand up for freedom. Thank you."

‒ as Ryan Bundy concluded his opening statement at trial

Although federal criminal charges against Cliven Bundy and the others were dismissed by their case's federal judge in January 2018, the fight is not over. Dan Hill, an attorney for Ammon Bundy, says his client will continue to focus on the argument over land issues.
"Certainly, he wants the issue of who should control federal lands within state borders to continue to be discussed, and I think he will continue to give talks and seminars on that as he has always done," Hill said. "That's an issue near and dear to his heart."[4]
Stay tuned… for the next chapter in the Cliven Bundy saga.
Learn more about Cliven Bundy: American Terrorist Patriot or get your book copy here.
About Michael Stickler
Mike is an author, radio host, ex-felon, and a highly sought after motivational speaker. His best-selling book, A Journey to Generosity, is widely acclaimed throughout the Christian community. He is the publisher of Generous Living Magazine and writes for the Christian Post, 'A Generous Life' column. (MikeStickler.com)