The Bundy 19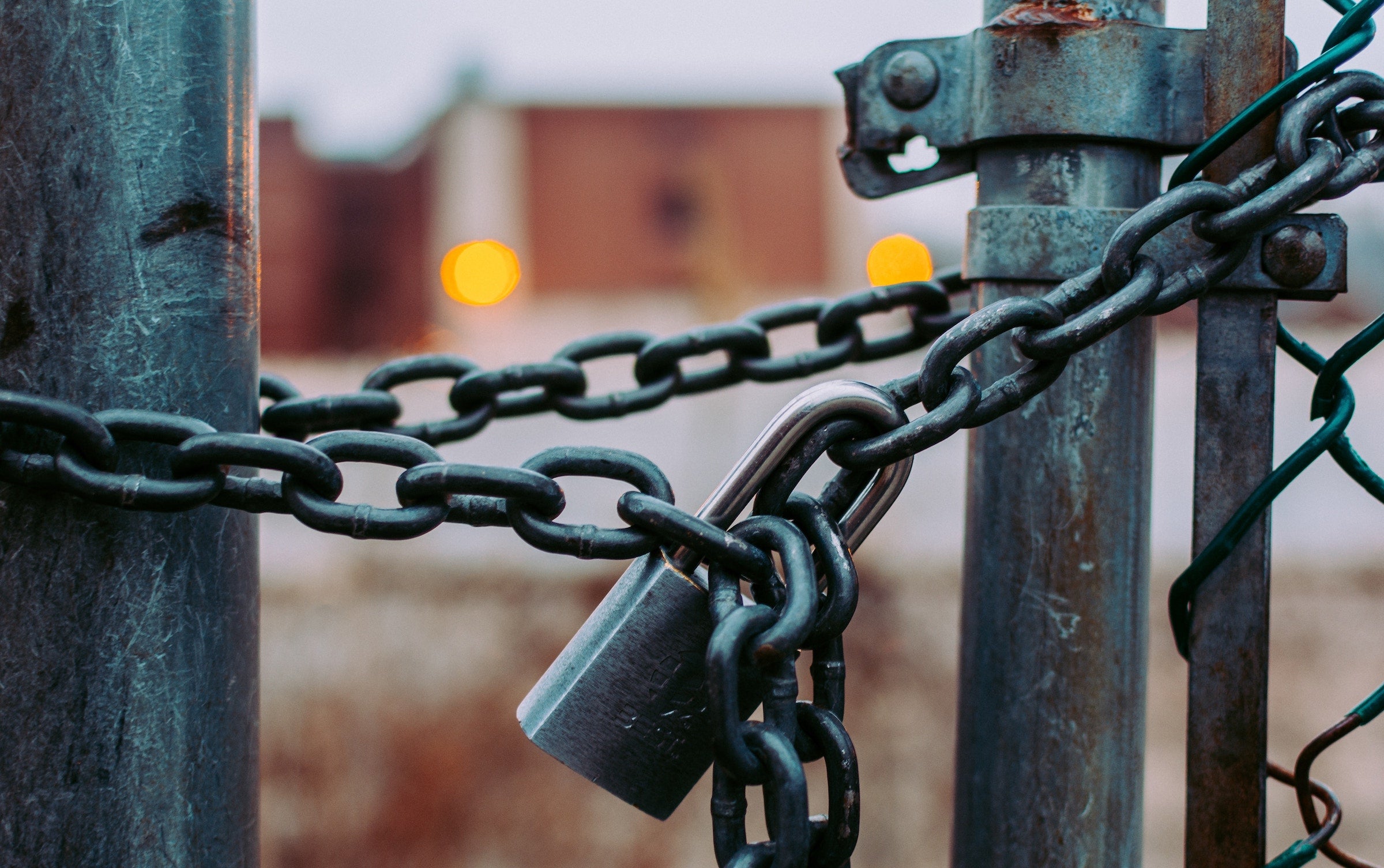 The Southern Nevada Detention Center is in Pahrump, Nevada, about an hour and a half west of the glitz and night-glow of Las Vegas. The G2 Unit (that houses its detainees) is a large open room – more like warehouse space – with cream-colored cinder block walls, no windows, and a plain, polished concrete floor. The 30-foot high ceiling is supported with bare, wall-to-wall steel trusses.
Rather than the cell-block design you might expect, it is more an open dorm. Four rows of metal double-bunk beds occupy two-thirds of the unit's space. The bunks are two and half foot-wide steel planks, supported by a steel framework firmly bolted to the floor. Four-inch-thick plastic mattresses hang over the bed frames about six inches on each side.
Opposite this, is the day room area: 21 metal table units ‒ each with four stools affixed (and bolted to the floor), three flat-screen, wall-mounted televisions, and latrine/shower facilities and microwave/sink facilities at its end. The tables get used for dining, card-games, writing, and whatever else the detainees use them for throughout the day.
Just outside the unit is a 30 x 30-foot recreation yard enclosed by a 30-foot chain-link fence topped with razor wire and a view of the surrounding mountain ranges' peaks and the sky. Not much; but, it does provide fresh air, blue skies, and sunshine.

The facility is operated for the U.S. Marshal Service by CoreCivic, a private for-profit company, formerly known as the Corrections Corporation of America and still casually referred to as "CCA." Its appointments and operations are noticeably different from most other federally-operated, government employee-run prison institutions. This CCA facility is modern, clean, and has a professional (and even, respectful) staff.
Let me introduce myself: I am Michael Stickler, aka Inmate Number 47483-048; although, Mike, to most. I was brought to the Center, in transit from a California prison to a Las Vegas half-way house. Arriving, I was unshackled (both hands and feet), showered, interviewed, fingerprinted, photographed, and of course, strip-searched. This last, a dehumanizing process in which the examining correctional officer looks in every crack and crevice of your body. That done, bunk assigned, personal item kit provided, and clothed in the facility uniform, I joined many other detainees also awaiting their fate ‒ further transfer, trial, deportation, whatever.
Included here were 'The Bundy 19' (affectionately so-dubbed by the other detainees), the nineteen men charged by the United States Department of Justice with domestic terrorism for their parts in their 2014 'Standoff' (government term) / 'Protest' (protesters' term). These 19 men would be stranded here for almost two years at the mercy of the federal government ‒ their constitutional rights to a speedy trial having long ago faded away into "the way we do things." I found myself a fellow detainee with "The Bundy 19" and here, I met Cliven Bundy.
You may vaguely recall 'Cliven Bundy,' who rose to national prominence in 2014 during a 'Standoff' / 'Protest' ‒ Cliven and fellow protesters challenging Federal authority over public land ownership in Nevada. Their 'Protest' stemmed from the Federal Government's comparatively egregious land-use and management policies for the Western States. This was just the latest chapter in an ongoing dispute dating to 1993, when Bundy 'fired the BLM' for non-performance of their statuary duties to the ranchers ‒ by refusing to renew his cattle grazing permit on Bureau of Land Management-administered public lands near Bunkerville, Nevada.
The government claimed his unpaid grazing fees and penalties had mounted to one-million-dollars (actually a media guess embedded in the hype) and had obtained Federal court orders directing him to pay for his past use of 'federally-owned' land over which Cliven owns the access, water, and grazing rights that comprise his ranch in southeastern Nevada.
During the two months we were there together, Cliven and I formed a deep and lasting relationship over our ranching backgrounds and farming interests. But, as we talked about his reasons for being detained, we found his story which, though broadly 'covered' in the media, hadn't been fully or honestly told in any medium. I suggested he publish his story as a book; but, to my surprise, he asked me to write it, instead!
Again, there is much more to the story…so stay tuned.
Learn more about Cliven Bundy: American Terrorist Patriot or get your book copy here.
About Michael Stickler
Mike is an author, radio host, ex-felon, and a highly sought after motivational speaker. His best-selling book, A Journey to Generosity, is widely acclaimed throughout the Christian community. He is the publisher of Generous Living Magazine and writes for the Christian Post, 'A Generous Life' column. (MikeStickler.com)