Worshipping God in the Middle of a Dump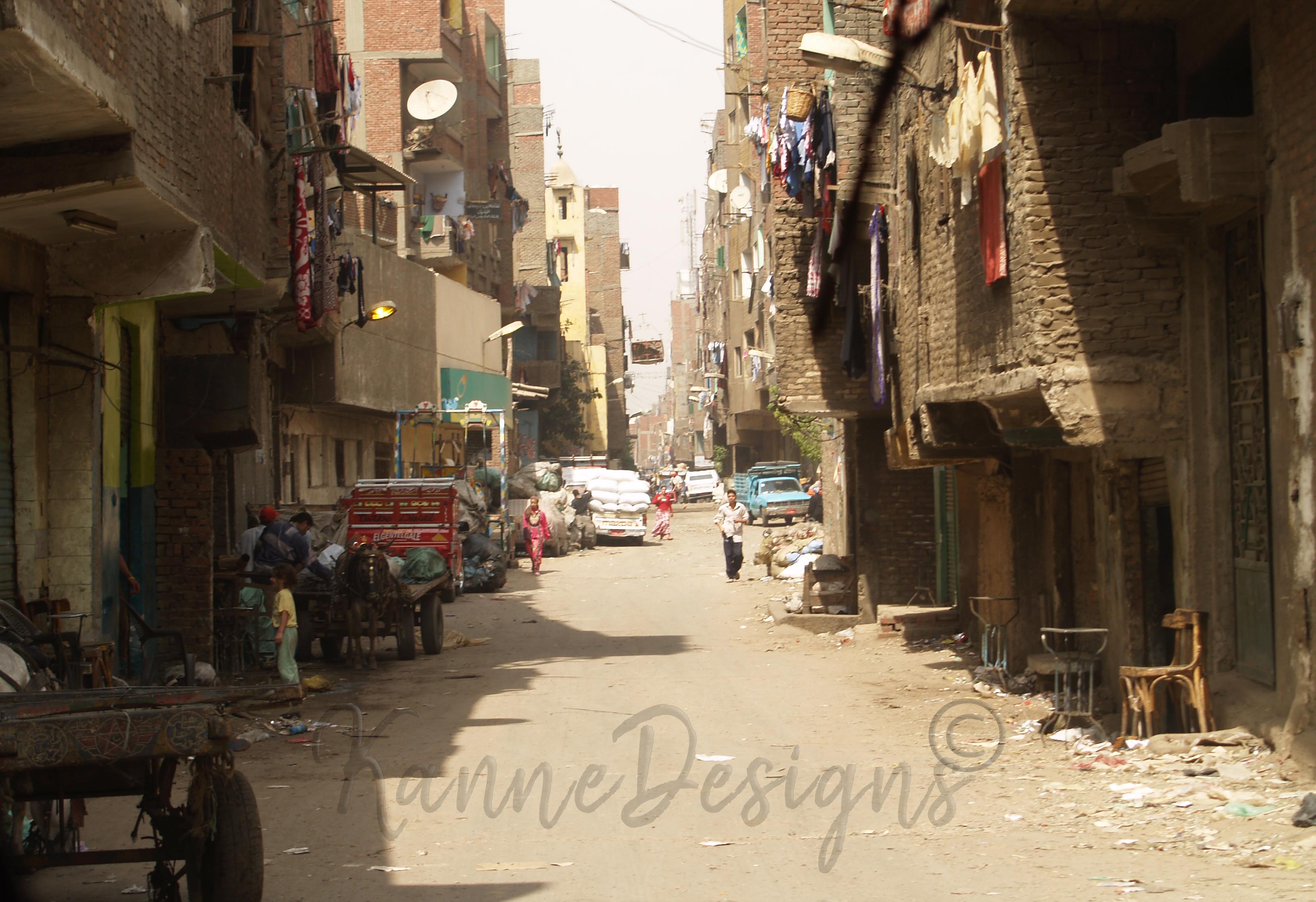 One of the privileges Kim and I have is to travel around the world and see a more macro picture of the Body of Christ.  All too often, Joe Average Christian sees the world from their "cell," their own home church in which they fellowship.  If we read at all or are engaged in the media, we might see something a little bigger, within the city or regionally.  But very rarely do we see the bigger picture of what God is doing.  Because of what we do, we see ministries doing amazing things in places like Egypt, Ethiopia, places around the U.S. and Europe, and it gives us a much "more humble" view of our place in the body of Christ.
In April of 2008, we took a trip to Egypt where we saw the most amazing thing.  Outside Cairo is an area called Garbage City, an area with about 30,000 residents that is literally build on a garbage dump.  Garbage City residents recycle about 82 percent of Cairo's garbage—that's their "job."  And with a population of 8.2 million people, Cairo generates a lot of garbage.  Each Garbage City family takes a personal responsibility to care for one particular product (cardboard, food refuse, metals, etc.).  It's an amazingly intricate system.
Although Egypt as a whole is a Muslim nation, Garbage City residents are rejected by Islam because they are considered unclean due to where they live.  So, in Garbage City, Christianity flourishes. 
We toured the, driving up to the base of a cliff structure and into the compound of a little-known church that has a major impact.  As we neared the church, we noticed, carved into the cliff side walls, a biblical scene.  Then another and another.  There were dozens of these scenes, some even done in color.  Every rock face, every place you looked, there were carvings.  After we had parked and gotten out of the car, there was a façade of what looked like the entrance of a building built right into the rock.  There were no walls, no ceilings; this was unlike any manmade structure I had ever seen.
We entered and descended down a long pathway, maybe 200 or 300 yards, and the rock opened up into a giant auditorium, carved right into the mountain-side, that seats 20,000 people!  I was amazed.  My first thought was, "Only God could turn out 20,000 people in a dump to worship Him."  Second thought: "We Americans think we're the only ones who can create a mega-church."  Third thought: "Let's see Joel Osteen turn out 20,000 people at a dump."
We proceeded back to another location, further into the cliff, with two small entryways, maybe eight feet high and two people wide.  There, the cave opened up to another large expanse that seats 2,000 people.  This area, my guides told me, is where the church held their more contemporary services with full electrical capabilities, a PowerPoint projector, etc.
This facility is where all the people from Garbage City worship.  No parking, no fancy foyer, no coffee shops or bookstores.  Just a move of the Holy Spirit that makes you want to cry.  And I did.
About Michael Stickler
Michael Stickler is a highly gifted author, philanthropist, horseman and internationally sought-after conference speaker. His all-time bestselling book, A Journey to Generosity, is widely acclaimed throughout the Christian community. He is the Principal of Leadership Books and writes for many international publications.
His 2017 best seller, Cliven Bundy American Patriot, reveals the truth of what is known as the "Bunkerville Stand Off."
And, now his 2019 book Life Without Reservation, is charging up the best sellers list! For the first time in his long career he is working on his first fiction book Ghost Patriot to be release in 2021.
You may also contact Mike at Leadership Speakers Bureau to schedule him for speaking or leadership engagements.