5 Ways Your Business Can Sell & Serve During The Coronavirus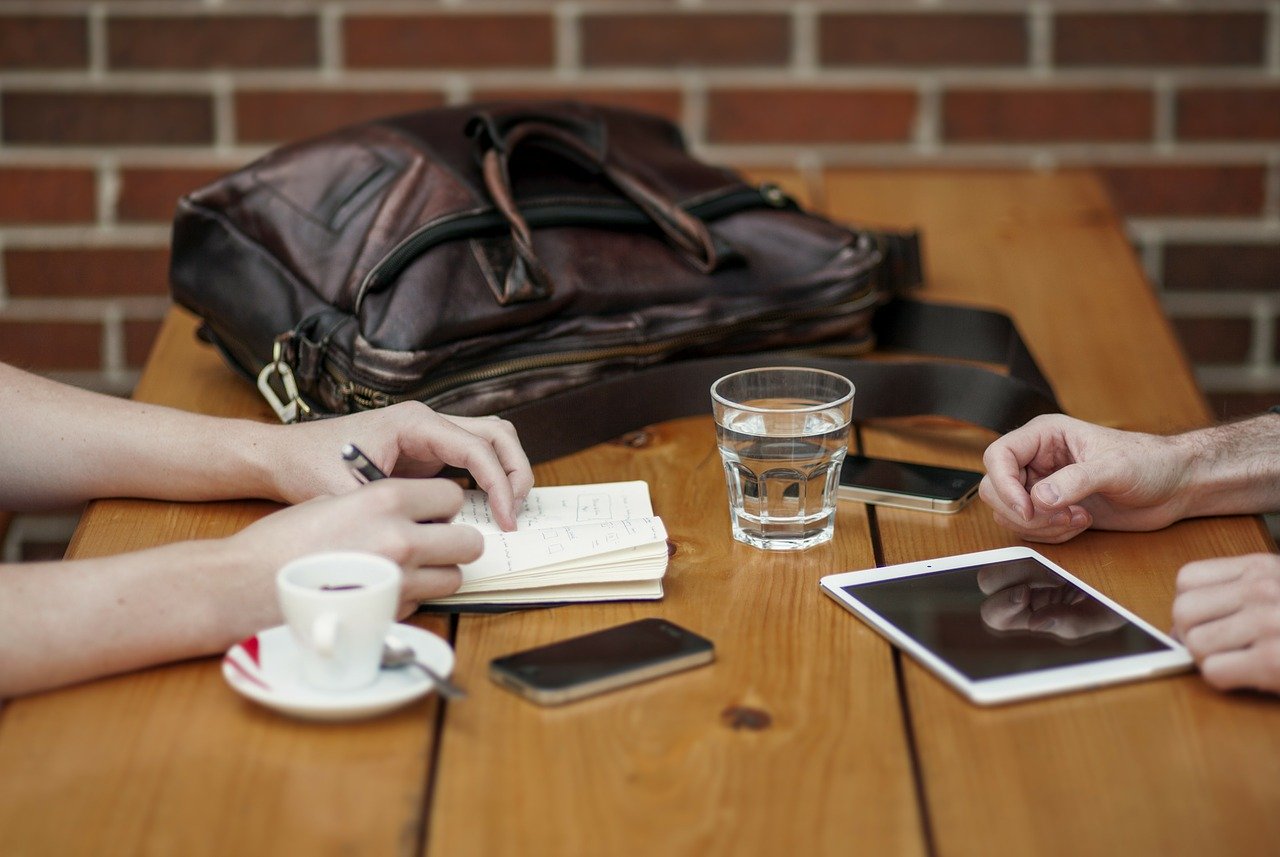 Looking for ways to serve your community and the long-term success of your business? Here are five ideas to market and sell with heart during this global crisis.
Strategy #1: Buy One, Give One
Companies like Warby Parker and Toms have used this model for years. For every item you sell, give one for free to someone in need.
An inspiring B-Schooler named Line adapted this into her business a few weeks ago for her online hypnobirthing course. She made thousands of dollars this month and was able to give her program away to women in need.
My friend, Natalie Golonka, is another example. Natalie designs swimwear and resort wear for her clothing brand, Jungle Gurl here in LA. A few weeks ago, her team started producing stylish cloth face masks that she calls, It's a Jungle Out There Face Masks. For every mask she sells, she's donating one to local folks in need. The first round went to elderly people in assisted living facilities in her neighborhood.
This buy one, give one strategy is simple but impactful. It's a way to keep your business running and your team employed while making a difference.
Strategy #2: Donate a Portion of Your Proceeds
This is a strategy anyone can use, no matter what product or service you sell.

Take DJ D-Nice. Right now tens of millions of people are self-quarantined. So what did D-Nice do? He created Club Quarantine and Home School on IG LIVE. These live sets have become so popular that he launched a limited edition D-Nice Club Quarantine hoodie, with 50% of proceeds going to the CDC Foundation Coronavirus Fund.
How could you do this for your business? Whether you donate 25%, 50%, or 75% this is a beautiful way to sell your products and serve your community.
Strategy #3: Offer Scholarships
We've used this strategy in our company for years. Our paid training programs like B-School and The Copy Cure have a scholarship program. Every year we give away full need-based scholarships to folks who wouldn't be able to invest in our training experiences otherwise.
It's straightforward and a win for everyone.Strategy #4: Collect Tips and Give The Tips Away
As you're aware, many brick and mortar businesses who rely on foot traffic have taken a big financial hit. When a small fashion brand and coffee shop called Neve & Hawk was able to stay open and do business curbside, they shared this message with their customers on social media:
"The fact that we are able to open in this capacity while so many of our friends cannot is not lost on us. So many stores & businesses have no way of generating income at this time while their bills keep piling up. Because of this, we will be donating our tips to a different business on the avenue daily."
This is a brilliant example of businesses helping other businesses. Think through what this means for you. Even if you're not a business that collects tips, could you show solidarity with your fellow business owners in another way?
Strategy #5: Offer Generous Payment Plans or Put Payments On Pause
This strategy won't work for everyone, but it's a wonderful option if your business has some cash reserves.
Mario Salerno is a landlord in Brooklyn who owns 18 buildings and has about 300 tenants. As soon as the coronavirus hit, many of his tenants started losing their jobs. They were understandably fearful and panicked so Mario decided to cancel April's rent. He said, "My concern is everyone's health… look out for your neighbor and make sure that everyone has food on their table."
So beautiful, right?

If you treat people with generosity and respect, they'll remember it. Even if you only pause payments for a month or two, that can help. When your customers are able to get back on their feet, they're likely to keep doing business with you.

It's a long-term perspective on customer service and caring that is so necessary right now.
ABOUT THE AUTHOR
Marie Forleo, author of New York Times bestseller, 'Everything is Figureoutable', is an American life coach, motivational speaker, author and web television host of Marie TV. Named as a thought leader for the next generation by Oprah, Marie is also the owner of Marie Forleo International, B-School and MarieTV.
Do you have a great book just waiting to be published? Has your manuscript been ignored? Feel self-publishing too confusing? Who has the time to sit down and write anyway…?
GetPublished with Leadership Books!
The GetPublished team has everything today's author needs… and more! So authors, are you ready to … GetPublished with Leadership Books?