Learn How to Save Your Own Life!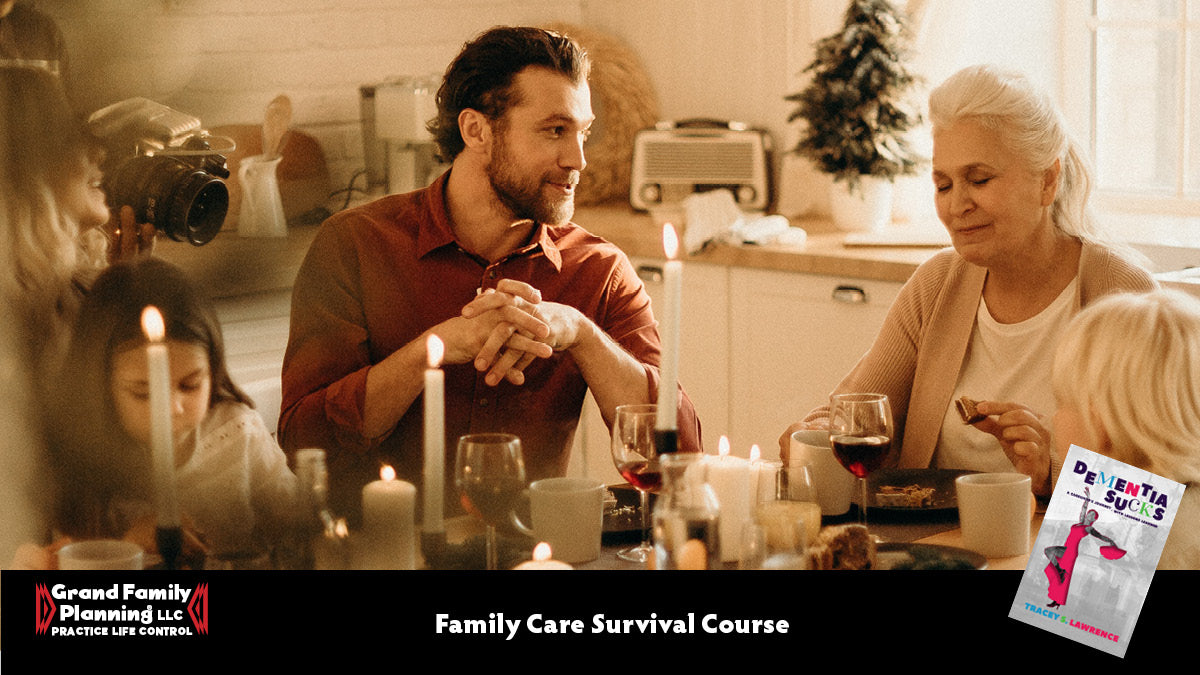 You were doing fine. Your folks seemed fine. Everything was moving right along, and then COVID happened. Suddenly, the kids are home all the time. You're trying to work from home. And your parents, who've been so independent and on top of it all, are showing their vulnerability.
It's more than a little disconcerting. You haven't really given this a whole lot of thought but, dang, they aren't going to be around forever and maybe, just maybe, there are things about Mom and Dad that you really should know but haven't even considered asking.
Now is your golden moment. You have an opportunity to ask them all those questions you've been avoiding, but what should those questions even be? HOW do you even approach the conversation? And what do you do with that knowledge once you have it?
Here's where you should go, right now: the Family Care Survival Course. This online 2 hour on-demand video curriculum will walk you through the tough stuff and give you a grounding in how to do this complicated stuff with greater success and more satisfying outcomes.
ABOUT THE AUTHOR:
Tracey S. Lawrence is the founder of Grand Family Planning LLC and author of "Dementia Sucks: A Caregiver's Journey – With Lessons Learned." Having been primary caregiver to two parents who succumbed to dementia, as well as to her husband, a cancer survivor, Tracey has a unique perspective on the issues surrounding caregiving and the challenges of staying healthy and productive under extreme pressure and stress. She started Grand Family Planning in 2014, while her mother was in hospice. Realizing that millions would be facing the same struggles she had endured, she conceived of a team approach to coaching families through life transitions and health crises. During her time caring for her mother, Tracey kept a journal, which formed the basis for her groundbreaking work, released by Post Hill Press in May 2018. Tracey's commitment to raising awareness of the growing family caregiving epidemic drives her business and her professional speaking and training programs. 
You may also contact Tracey at

Leadership Speakers Bureau

to schedule her for speaking or leadership engagements.