Running on Faith Weekday Devotions: Is Jesus Your Coach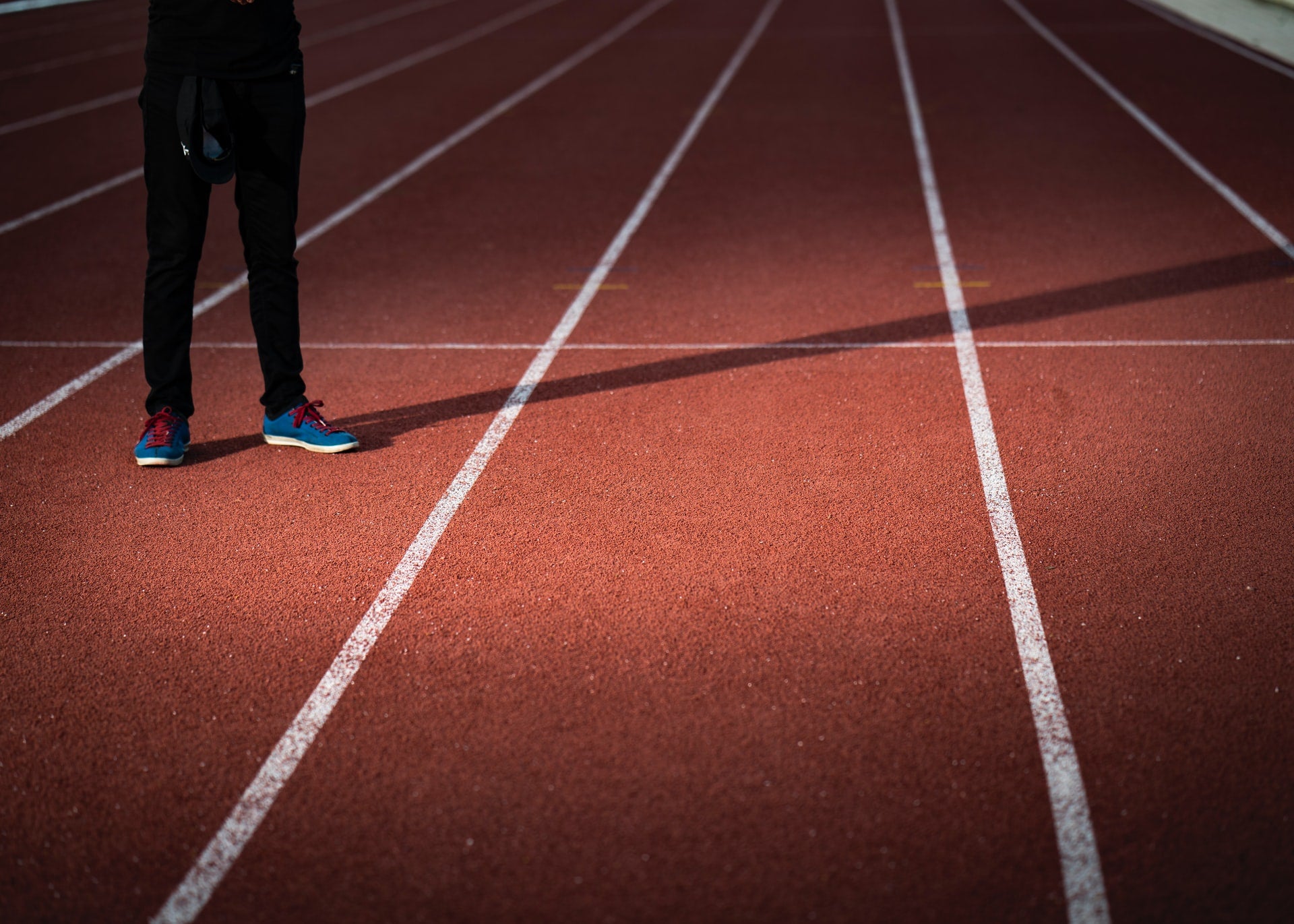 Per previous message: During the 1987-88 school yr at First Lutheran in Manhattan (KS), I purchased a white t-shirt with blue font and collar from Jim Ryun that read "Jesus is My Coach."
I wore that t-shirt while running thru mid-August 2011; it finally disintegrated to unwearable. Of course, Ryun was the first high schooler to break the 4:00 mile and a 3X Olympian including the fall of his Sr. year in high school. before returning to run State Cross Country. Additionally, Ryun held approximately eight world records (including relays).
Do you believe that Jim Ryun understood the depth and breadth of being Coachable?

Once again, are you and I Coachable before the Lord?
Do you we daily focus on the fundamentals of meditating on and responding to God's:
Holiness, Righteousness, and Love?

Forgiveness of each person's sin only thru belief in Jesus Christ?

Word in the Bible?

Desire for our Prayer?

Activity in our daily life?

Indwelling Holy Spirit of each believer?
ABOUT THE AUTHOR:
Rick E. Meyer's passionate heart for helping others leads him in reading an average of five books per week since the mid-1990s. Author of the book Running on Faith.
Rick's unique background includes running over 134,000 lifetime miles since June 1978, a B.S. in Agronomy (soil, water, and crops) from Kansas State University, and his M.A. in Christian Leadership from Dallas Theological Seminary provides unique synergistic insights. Attendees will dash out of the arenas filled with mind boggling insights into metaphors such as planting seeds, proper tilling, harvest, and seasons.
While running an average of 9 miles per day for 41 years, Rick understands long-term persistence and authentic motivation to overcome every imaginable excuse. He conquered these miles in temperatures ranging from 13 miles in minus 70°F wind-chill (minus 35°F actual) in 1996 to 5 miles in 118°F in 1983. The weather has varied from blizzards, knee deep snow, ice, sleet, freezing rain, torrential rain, hail, lightning, mud, dust, and high winds to perfectly warm and sunny.
"Talk is cheap!"
Meyer's presentations supply a lifetime of multi-mode "excuse-icides" for the attendees to eliminate their excuses.
You may also contact Rick at Leadership Speakers Bureau to schedule him for speaking or leadership engagements.