Protecting Religious Liberty is Shameful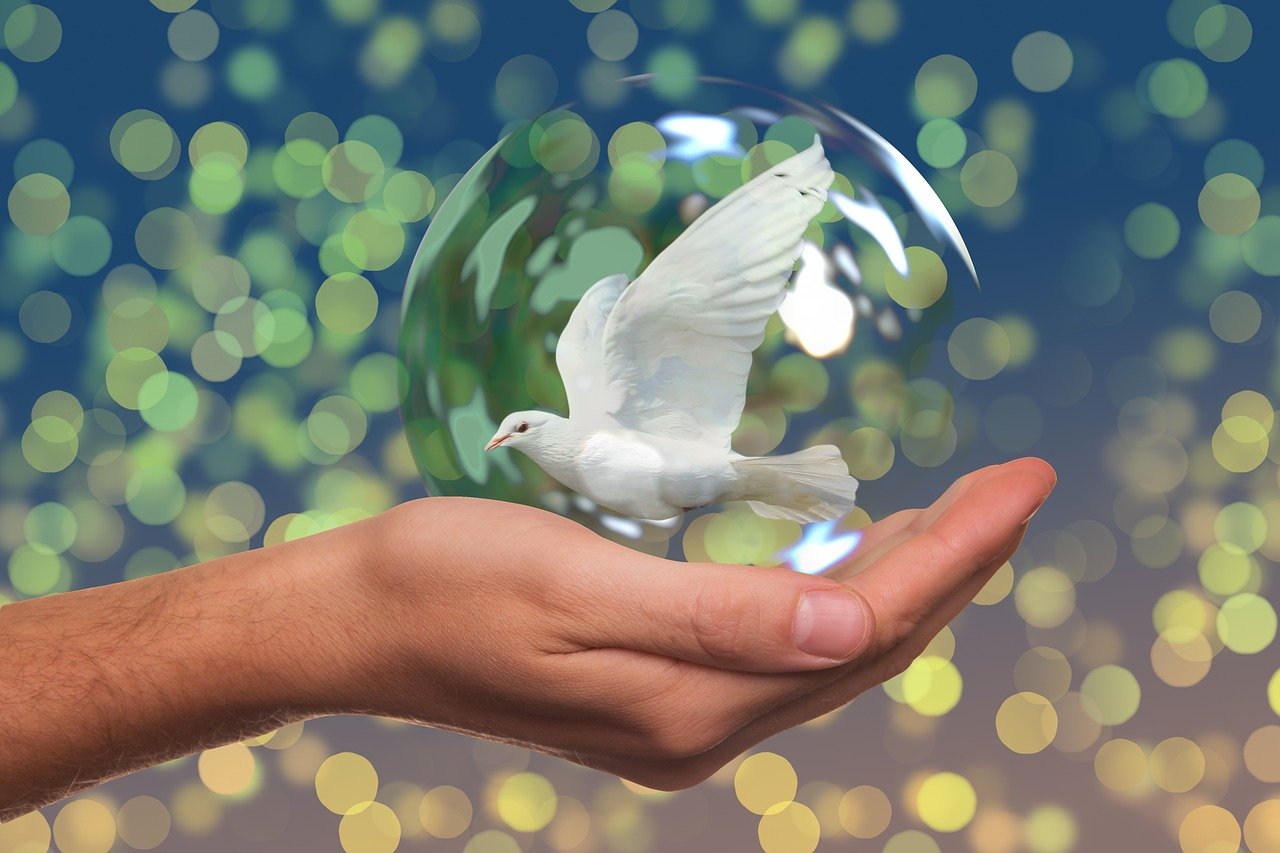 ... at least that is the case according to the person President Biden wants to name as the Assistant Attorney General for the Civil Rights Division of the Department of Justice (DOJ). Yes, you read that right! Kristen Clarke, the person being nominated to the position that is specifically charged with protecting civil rights, believes that protecting freedom of religion in America is shameful.
Back in 2018, when her predecessor was put in place with a mandate to look at the various ways religious freedom was being attacked in American society, Ms. Clarke took to Twitter saying, "DOJ should be working to fight discrimination and protect the rights of vulnerable communities. Instead, Jeff Sessions is launching a Religious Liberty Task Force to make it easier for people to use religion to mask their discriminatory goals. Shameful." Apparently she doesn't see religious liberty as a civil right, AND she believes that discriminating against one group (Christians) is a way to end discrimination she perceives against others. Of course, both of these notions are absurd.
But that is the mindset of a very prominent element in modern American society. It is a mindset that makes up its own morality based on bullying and power plays. It is a mindset that has no tolerance for people who believe differently than they do. It is a mindset that not only does not believe in God, but hates those who do.
Why the visceral hatred? It is because these people are religious zealots for their own religion. Of course, most of them would deny it claiming they are not even religious. In fact, most assert that their beliefs are based on science. But both their definition of religion and their understanding of science is wrong. They believe that if they are not part of a religions organization, or do not self-identify as "spiritual," that they are not religious. But being religious only means that one's core beliefs are based on faith. In spite of the fact that most of these people honestly believe that their core beliefs are not based on faith, that is simply not true.
The foundation of their beliefs is Naturalism – the belief that the natural universe operating by natural laws is all that exists. There is no science to back up this belief. They must believe it by faith.
The reason they hate Christianity so much is mostly because they don't like the moral standards Christianity teaches. They don't want to be held accountable to God for sin, so they deny the existence of God and make up their own definition of sin. For them, sin does not include biblical beliefs about sexual morality, family, or anything else that infringes on their personal autonomy.
Many Christians find it difficult to push back against those who promote a naturalistic agenda. The difficulty in doing that is not so much in the actual effort to push back, but because of an internal dissonance many feel due to not fully understanding what is going on.
As Christians, we recognize that our most important efforts should be directed toward accomplishing spiritual ends. We recognize that our most important outcome relates to our relationship with God, and that we need to make sure that our own personal life is correctly centered there. We also generally recognize that our focus with others should be to point them to Christ. On the other hand, we live in a material world that is governed by worldly forces – including politics. Many Christians feel they should not engage (or at least minimize) the "worldly" part for fear of neglecting the most important spiritual part. And that certainly can be a legitimate concern.
On the other hand, God made us to be spiritual beings who are housed in material reality, and He has charged us to be His stewards (managers) over the material part. We have God given responsibilities in both arenas. We are to take care of our relationship with God (along with sharing the possibility of that relationship with non-believers), AND we are to steward the world according to the ways and values He has revealed to us. We are to do both.
An important part of the "worldly" responsibility we have is to manage society in a way that creates an environment where God can more effectively do his work in the world. Of course, our failure to do that will not stop God from doing His work, but it can prevent believers from being able to completely do God's will in their lives.
 "...
yet God still works 

in people's hearts."
And this is where protecting religious liberty comes into the discussion. There are plenty of places in the world where there is no religious liberty, yet God still works in people's hearts. On the other hand, those places also see great persecution of Christians – even to the point of causing many to become martyrs. Those places also tend to suppress people's ability to live their lives in ways that elevate society. The result is massive repression and poverty. These states of affairs are not God's will.
We have a unique opportunity in America – if we can keep it – to live in an environment where freedom of religion allows us to not only worship freely according to our own conscience, but also to share our faith without fear of persecution. It also allows us to express ourselves in ways that make society better. The alternative is what Kristen Clarke desires – for her religious faith to dominate in a way the shuts down any dissent.
As Christians, we need to be sure our number one priority is on the spiritual. But that does not mean we should ignore the worldly. God's will is for us to engage both.
---
Freddy Davis is the president of MarketFaith Ministries. He is the author of numerous books and has a background as an international missionary, pastor, radio host, worldview trainer, and entrepreneur. Freddy is a graduate of Florida State University with a BS in Communication, and holds MDiv and DMin degrees from Southwestern Baptist Theological Seminary. He is a popular speaker, particularly on the topic of worldview and its practical implications for the Christian life. He lives in Tallahassee, FL, with his wife Deborah.
You may also contact Freddy at Leadership Speakers Bureau to schedule him for speaking or leadership engagements.
To set up an appointment to speak to a Literary Agent:
Email: Alfredo Baguio
Call: (702) 605-4354